By Derek Reimherr
Today we've got something exciting for y'all on Millennial Marriage - a Paperless Post giveaway! Read about how I planned our engagement. Then find out how you can enter the giveaway at the bottom of this post.
Hopeless romantic. I didn't like to admit it, but I was one for most of my dating life.
Message in a bottle? Did it.
Scavenger hunt date? You betcha.
Gift basket of all her "favorite things?" Believe it.
For the most part, I learned these dramatic gestures weren't really necessary. They sure made me seem like the best boyfriend ever on social media, though. Fake internet points and all that.
I mostly toned it down when Maggie and I started dating. It was pretty clear a couple months into our relationship that we were probably going to get married.
BUT...when it did come time to propose, I knew I had to go big. I started saving up for a ring in the fall of 2015. I was living in Los Angeles and I took my friend Tyler with me to a wholesale jewelry market while I was home for Christmas. I got a GREAT deal from Chaplin's in the Mart in Atlanta.
My initial plan was to hang onto the ring for a few months. I wanted to wait until I got relocated through work in the spring of 2016. It was only fair to give Maggie a chance to say "Yes" when she knew what she was getting into, right?
Yeah, that didn't happen.
After 3 days of the ring sitting on my dresser, I knew I wouldn't be able to wait another 3 or 4 months to propose. I was ready to get engaged (and here are some things to consider if you're thinking about getting engaged). So I concocted a plan. And y'all better believe...I was going BIG for this engagement.
Step 1: Make a plan.
Maggie recently talked about this on the blog, so I'll spare you the details. But here's a summary:
Go to Athens, GA where we went to school

Lunch at our favorite restaurant

A walk through campus where we met

Pedicures (something Maggie always teased me about doing) and a manicure for Maggie

Wine and cheese - my wife loves it

A walk through the State Botanical Gardens where we had our first kiss

Propose!

Surprise dinner with family

Surprise engagement party
Sounds pretty simple when you put it like that, right?
Step 2: Find a photographer
As someone who just bought a very expensive ring and was saving up for a honeymoon, I couldn't afford to go crazy. Luckily, I have a great friend named Allie Blinder who's a talented photographer. She gave me a great deal (and absolutely crushed it, btw). She hid in the bushes and took pictures throughout the whole proposal.
Step 3: Shoot a video
I contacted about 15 people for a video shoot (while I was in California) and used a local amateur videographer to film and cut a video. I showed this to her right before I proposed. They said sweet things. It made Maggie cry. #winning
Step 4: Coordinate a dinner with our parents post-proposal
This could've been tricky, but our parents are absolute champs. They drove an hour and a half to meet us for dinner.
Step 5: Coordinate a surprise engagement party in less than 2 weeks
Can you guess this was the toughest part? I'll break it down.
Location. We settled on my parent's house because it could accommodate enough people...but unfortunately it was pretty inconveniently located for a lot of people.

Catering. Shout out to

Tam's Backstage

for an awesome meal.

Pictures. My Mom got us another great deal through

Amber Cloy Photographer

since they were friends. Score.

Send out invitations. Now, here's something I wish we could've done differently. We used a simple e-vite, but if we had to do it all over again, we would've used Paperless Post.

Keep. It. Quiet.
The last part wasn't easy. But luckily my wife is an oblivious person who made it so easy. Shout out to Maggie for being so unsuspicious!
So we mentioned earlier that we're giving away some free Paperless Post goodies. This means wedding shower invitations, engagement party invitations, rehearsal dinner invitations, save the dates, or whatever you're planning FO' FREE. And then after all the wedding festivities are over...time for free baby shower invitations, right?
If you're randomly selected as the winner, you get 1000 Paperless Post coins - a $90 value! On their website, 2-3 coins typically = one recipient of your invite. That's 300-500 recipients - invitations for so many parties, guys! Check out these sample invitations. Insert heart eye emoji, am I right?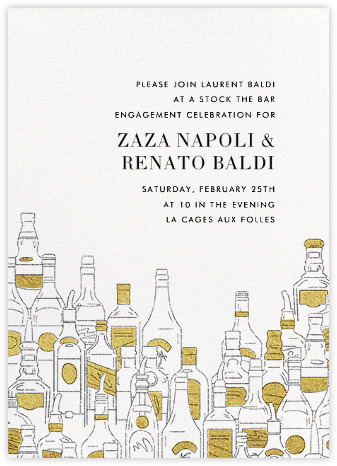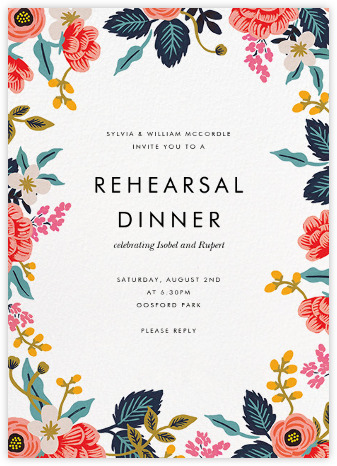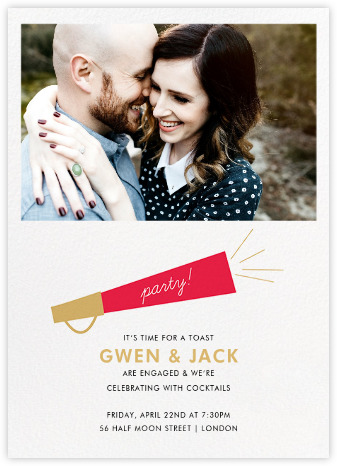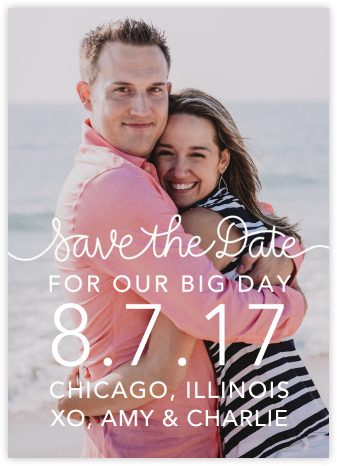 To enter the giveaway, all you have to do is leave a comment on this post about one of these things:
How you proposed/got proposed to

The best surprise you've ever gotten

Your best party planning advice
The deadline to leave your comment is a week from today - February 8, 2017. So scroll down and comment away - good luck!
Note: this giveaway is in partnership with Nakturnal.